Modern Chicago Luxury in Your Midtown Suite
Indulgent Accommodations at Chicago's Fitness Resort
You work hard - in the gym and at life - and you deserve a little bit of indulgence. During your upcoming visit to Chicago, treat yourself to the ultimate exercise in modern luxury with a boutique, designer suite at the Hotel at Midtown. Not only will you have unbridled access to Midtown's world-class fitness facilities, spa, and farm-to-table dining, you'll also enjoy thoughtfully curated accommodations unlike anywhere else in the city - or country.
Do Chicago in style - reserve a suite for a truly singular travel experience.
V Suite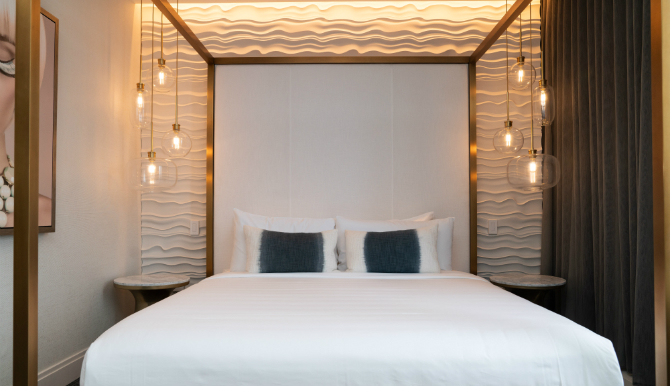 Sleeps 3
Designed by Venus Williams and her firm V Starr Interiors, the Hotel at Midtown's V Suite creates a sense of complete relaxation and rejuvenation in the country's premier fitness oasis.
After a strenuous and challenging workout, a sense of complete serenity will wash over you as you take in the V Suite's design accents and calming textures. With a private bedroom, a walk-in closet, and atmosphere of urban luxury, the V Suite will help you get away with a magnificent view of the outdoor pool.
V Suite Special Features
In addition to the Hotel at Midtown's standard in-room amenities, you'll enjoy:
A Separate Bedroom with Designer Accommodations
A Private Living Room with Powder Room
Sophisticated V-Starr Design
Floor-to-Ceiling Windows with Blackout Curtains
One and a Half White Marble Bathrooms
Penthouse Suite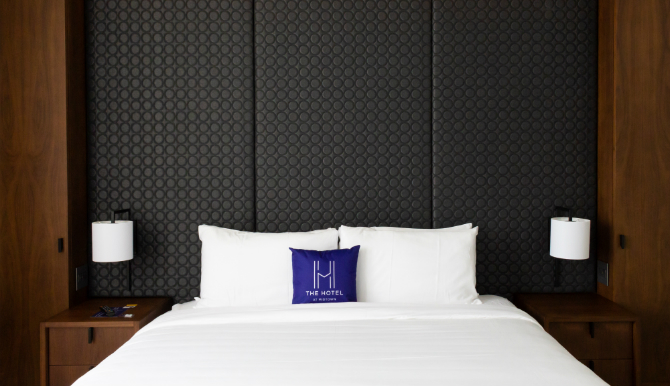 Sleeps 4
For a top-shelf Chicago travel experience, reserve the Hotel at Midtown's two-story, 2,100-square foot Penthouse Suite. It feels like a luxury city duplex apartment overlooking Chicago's iconic skyline unlike anywhere else in the city.
Suite Special Features
Living Room
Dining Room
Kitchenette
Second Floor
Private Wrap-around Terrace with Sunrise View of City
Bridal Suites in Chicago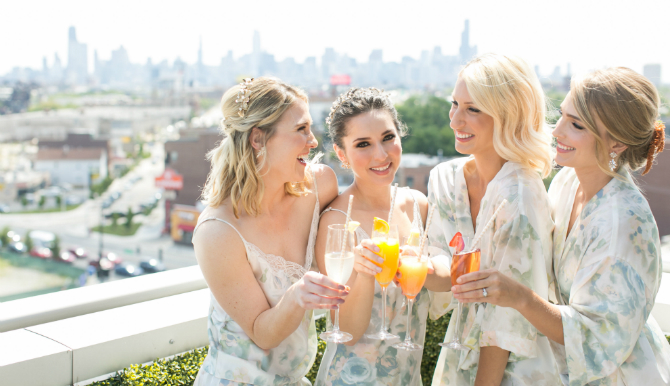 Prepare for your special day in our beautiful Penthouse Suite. Enjoy a living room and kitchenette for relaxing and refreshments. Plus, the sprawling bathroom space is perfect for getting ready. Relish in floor-to-ceiling windows and a private wrap-around terrace with stunning views of Chicago as you excitedly get ready for your magical day.
Call to Book the Penthouse Suite
Don't forget about the rest of your guests when booking the penthouse suite! When you book a wedding room block of 20 rooms or more, your attendees will receive luxury amenities and access to all that Midtown Athletic Club has to offer.