Modern Chicago Luxury in Your Midtown Suite
Indulgent Accommodations at Chicago's Fitness Resort
You work hard - in the gym and at life - and you deserve a little bit of indulgence. During your upcoming visit to Chicago, treat yourself to the ultimate exercise in modern luxury with a boutique, designer suite at the Hotel at Midtown. Not only will you have unbridled access to Midtown's world-class fitness facilities, spa, and farm-to-table dining, you'll also enjoy thoughtfully curated accommodations unlike anywhere else in the city - or country.
Do Chicago in style - reserve a suite for a truly singular travel experience.
V Suite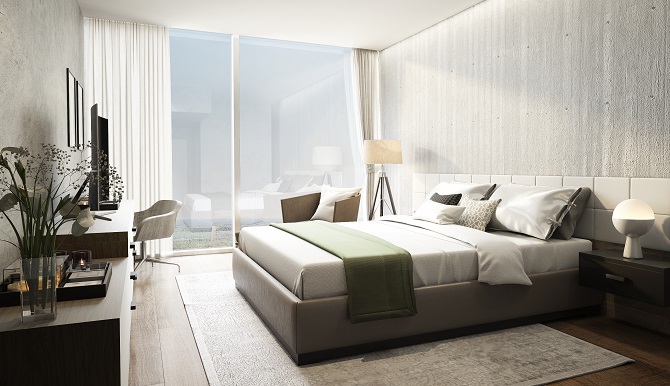 Sleeps 3
Designed by Venus Williams and her firm V Starr Interiors, the Hotel at Midtown's V Suite creates a sense of complete relaxation and rejuvenation in the country's premier fitness oasis.
After a strenuous and challenging workout, a sense of complete serenity will wash over you as you take in the V Suite's design accents and calming textures. With a private bedroom, a walk-in closet, and atmosphere of urban luxury, the V Suite will help you get away with a magnificent view of the outdoor pool.
V Suite Special Features
In addition to the Hotel at Midtown's standard in-room amenities, you'll enjoy:
A Separate Bedroom with Designer Accommodations
A Private Living Room with Powder Room
Sophisticated V-Starr Design
Floor-to-Ceiling Windows with Blackout Curtains
One and a Half White Marble Bathrooms
Penthouse Suite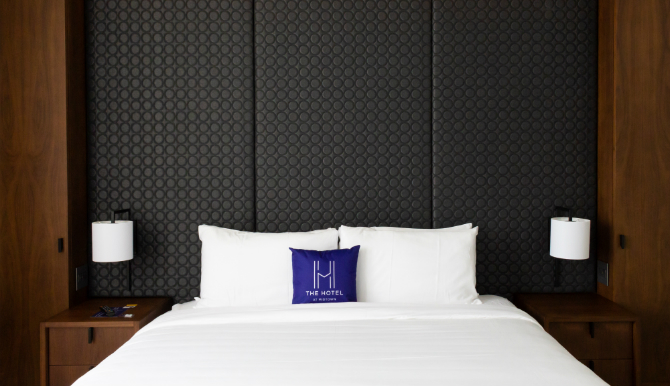 Sleeps 4
For a top-shelf Chicago travel experience, reserve the Hotel at Midtown's two-story, 2,100-square foot Penthouse Suite. It feels like a luxury city duplex apartment overlooking Chicago's iconic skyline unlike anywhere else in the city.
Suite Special Features
Living Room
Dining Room
Kitchenette
Second Floor
Private Wrap-around Terrace with Sunrise View of City
Midtown Resort Fee
Our $25 resort fee includes access to all of our fitness amenities, plus wi-fi and parking.